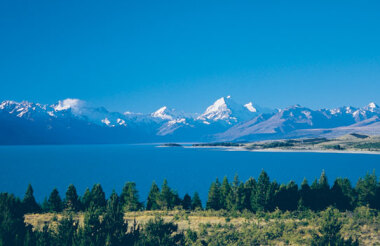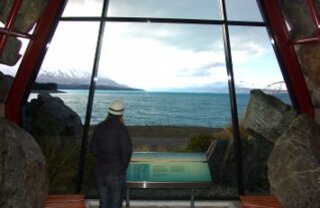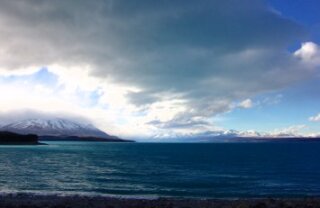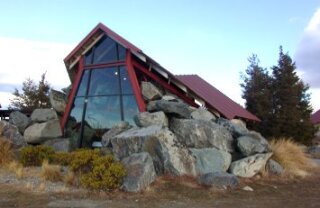 Lake Pukaki runs along side the highway into Mt Cook and is the second largest of the 3 main alpine lakes that run along the northern edge of the McKenzie basin.
Originally created by a receding glacier the flow from the Tasman Glacier and Hooker Glacier provide the lake with its distinctive turquoise colour as tiny rock particles or 'rock flour' reflects the sunlight, much like Lake Tekapo. An informative visitor centre provides a great insight into the formation of the lake and the region.
Covering an area of 80 square kilometres, from the southern end you can clearly see Mt Cook around 70 kilometres away on a clear day. Water is drawn from the lake via large canals to drive hydro electric generators.