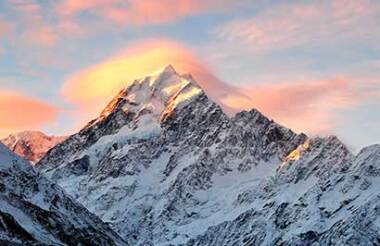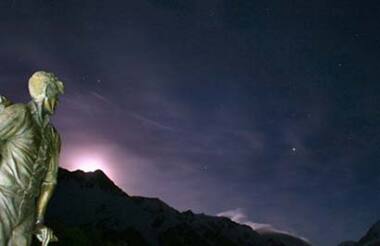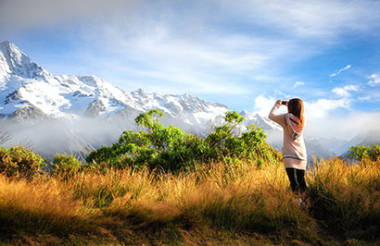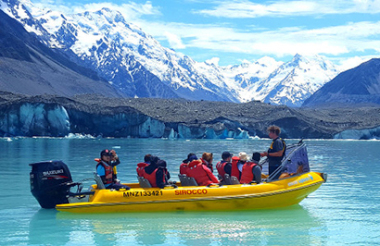 At 3754 metres Aoraki-Mt Cook is New Zealand's highest mountain, located deep in the heart of the Southern Alps. From the Visitor Centre at the southern end of Lake Pukaki, you will be rewarded with magnificent views of this immense peak. As well as its impressive beauty, Mt Cook National Park is also home to a huge range of awe-inspiring sights and activities. Take to the air with Mt Cook Ski Planes for a scenic flight that includes a glacier landing. At around 27 kilometres long the Tasman Glacier is New Zealand's longest and a Glacier Explorers tour will give you the opportunity to see its unique features.
There are many short hikes in and around the park and these are well signposted. Those with an interest in the night sky should take a stargazing tour with the Hermitage Hotel. The region is considered to have one of the clearest night skies in the world and is one of the few gold-rated dark sky reserves worldwide.
The Hermitage Hotel complex offers fine dining, multiple cafes and a bar. Due to the remote location of the property, there are no shops and limited supplies at Mt Cook Village. Visit the Sir Edmund Hillary Alpine Centre for insight into this region's mountain climbing history. You'll also learn of Sir Ed's incredible achievements and his dedication to helping others around the world.