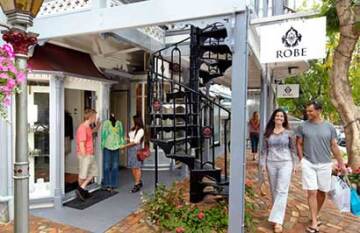 Collect your rental car
This tour can be priced with any of the rental cars available in our fantastic range, from economy hatchbacks to prestige saloons and SUV's.
GPS navigation
Navigating New Zealand can be done easily in two ways. If you have a smartphone, you will be able to connect it to the USB of your rental car and your maps and other apps will display on the screen in the centre console of your vehicle, with the sound coming through the car speakers.
If you don't have a smartphone, chat to us to ensure we book you a car with a portable GPS system. Your portable GPS features a simple touch screen interface, with automatic route calculation and turn-by-turn voice-prompted directions, which announces street names. The automotive-grade GPS unit is easy to use and has multiple language options.
Explore Auckland City
Perched on the edge of a large natural harbour, New Zealand's 'City of Sails' offers the best of both worlds. Sandy beaches, native bush and lush rainforests give way to a vibrant urban culture, humming with life. Spend time in the Viaduct Harbour - try your hand at sailing an America's Cup yacht - or take the ferry to nearby Waiheke Island for a gourmet food and wine experience.
Walk (if you're that way inclined) to the top of Auckland's highest volcano, Mt Eden, and take in soaring views of the gulf. Pack a picnic lunch and lose yourself in one of the 800 regional national parks on offer or grab a book and relax on a deserted beach. Head up the Sky Tower, standing at just over 300m tall (about 1,000 feet) and have a meal in the 360 degree revolving restaurant. Scale the outermost perimeter of the Harbour Bridge - or test your stomach and bungy off. To end your day, catch a cab to Ponsonby Road and sample some upmarket culinary delights.
SUGGESTED ACTIVITY - America's Cup Sailing Experience with Explore
Participate as crew on an authentic America's Cup yacht. Take the helm, exert energy on the grinders or sit back and enjoy the action and scenery as you sail the beautiful Waitemata Harbour. Experience the excitement of sailing, no experience necessary. Feel the thrill of the wind in your face as you tack and jibe. These powerful and highly engineered race vessels are usually the domain of billionaires and elite professional yachties but this unique two-hour sailing experience offers everyone the opportunity to sail these Grand Prix racing machines. America's Cup is the world's oldest and most prestigious sporting trophy and ultimate yachting regatta. Experience it first hand sailing these remarkable vessels on the harbour that hosted the America's Cup in 2000 and 2003.