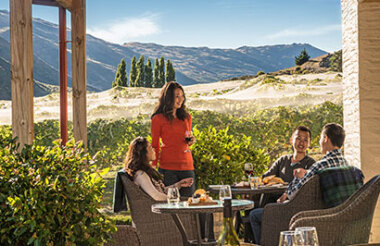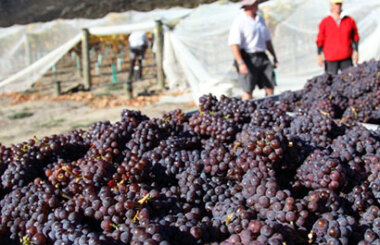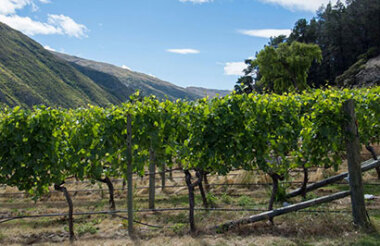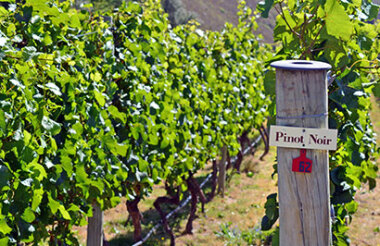 To the east of Queenstown, tucked inside the Kawarau Gorge is the Gibbston. Stretching to Lake Hayes in Arrowtown, Gibbston is known for its wineries.
Bordering the road on both sides the land is extensively planted with grapes, and there are many opportunities to taste the pinot noir, a variety the region is famous for. Some of its notable wineries include Peregrine, Chard Farm, Gibbston Valley and Two Paddocks.
An ideal spot for lunch is Amisfield Winery and Bistro (a must for any foodie) located at Lake Hayes, just a 10 minute drive from central Queenstown, or, for a more family-friendly option there is the Fume restaurant at Gibbston Valley Wines.
The Gibbston isn't just about wine, opposite Chard Farm is the Kawarau Suspension Bridge built in 1880 to provide access to the goldfields in the region. 108 years later it became the location of the world's first commercial bungy jumping operation and you can still take the 43 metre leap today.