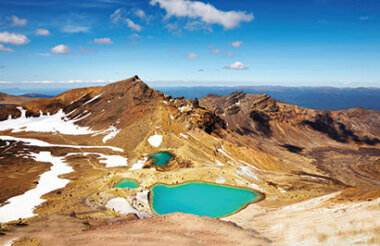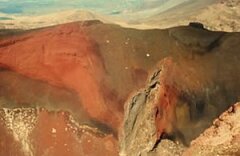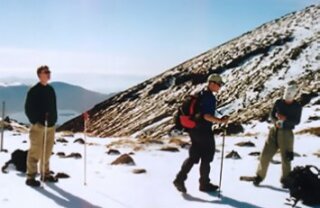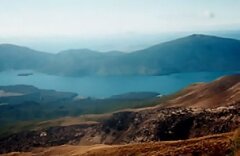 Often described as the best one day walk in New Zealand, The Tongariro Crossing provides an opportunity to experience some of the most scenic volcanically active areas of the park. The Tongariro Crossing is challenging and can take up to 8 hours covering a distance of 19.4 km one way. It is not a round trip and transport must be arranged at one or both ends of the track. Your hotel reception will be able to help you book a shuttle transport.
The Crossing is classed as a 'tramping track'. A demanding one day hike, you will need to have reasonable fitness. Traversing a mix of formed track and rough volcanic rock at alpine altitude, some sections are steep, rocky and muddy. However, the track is well marked with signs, poles and markers.
To book the crossing and for more information, including what to bring, visit the Department of Conservation website.