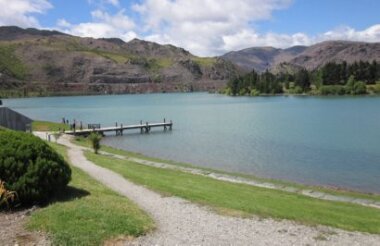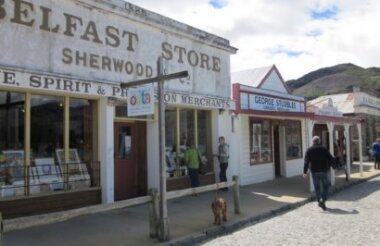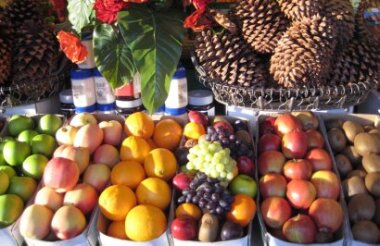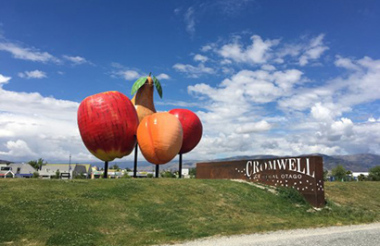 Cromwell is a small town with an interesting history. Originally called the Junction to represent the point where the Clutha and Kawarau Rivers join, the area was a mecca for gold miners in the 1800's. Today the surrounding hills are littered with reminders of these staunch pioneers and gold-seekers. The remains of stone cottages, mining equipment, shafts, and old sluicing boxes can be seen - some can even be visited.
During the construction of the massive hydro systems of the South Island in the 1970s Cromwell town centre was relocated to make way for Lake Dunstan which formed after the valley was flooded in 1992. Some parts of the old town remain and you can see those by following the signposts.
Still a popular junction, Cromwell is a busy township renowned for its fruit growing industry, tourism, and farming. The wines of the region are also gaining a global reputation as many award-winning Pinot's originate here and nearby Bannockburn. Wineries such as Lowburn Ferry, Felton Road, Mount Difficulty, Rockburn, and Wooing Tree are making a name for themselves locally and internationally with their fine produce.