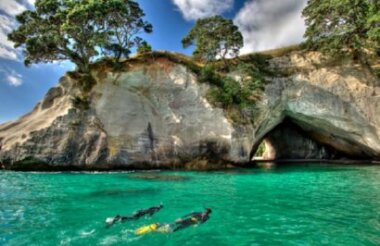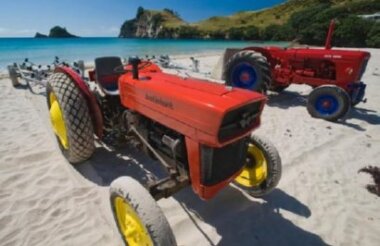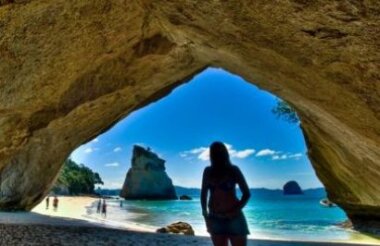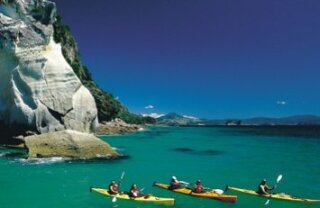 Hahei derives its name from Hei, the tauira, or sailing master of the Te Awara canoe that travelled here sometime in the 14th century. The people settled in this region and intermarried with previous settlers brought here by Kupe and Toi on earlier canoes. The tribe eventually became known as Ngati Hei. At the southern end of Hahei were 2 of their pa sites and these are now reserves.
The beach today is a very popular holiday destination with families making great use of the beach during summer. There is a marine reserve directly off the beach making for great snorkelling and diving and outside the boundaries fishing is also popular.
Cathedral Cove is a popular walk from Hahei taking around 30 minutes each way through native bush and across the cliff paths. This secluded beach has quite dramatic limestone caves and huge arches.