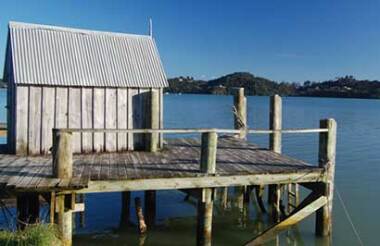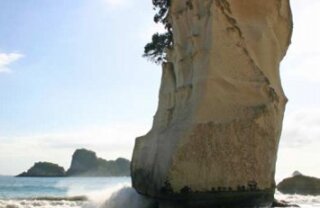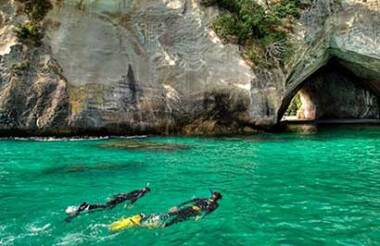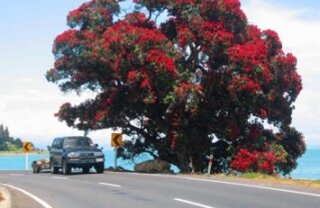 The Coromandel peninsula region extends from Waihi in the south to Port Jackson in the north. The Coromandel ranges run the length of the peninsular and provide some of the most dramatic bush clad mountain scenery in the North Island. The tallest peak is Mt. Te Aroha at 953 metres.
When gold was discovered in the ranges in the 1850's the population of the area, Coromandel Township in particular, grew very quickly as miners followed the gold rushes of the era. Today there are still known deposits of gold, silver, lead and zinc throughout the ranges but residents and conservationists are unlikely to allow any form of exploitation of the region.
Remote towns, isolated bays and a rich history of pioneers and fortune hunters make this one of the more diverse regions to explore. The west coast of the peninsula drops to the Firth of Thames with steep pohutukawa clad cliffs while the east coast has an abundance of golden sand beaches and inlets.